2016 Brut Rosé
Biodynamic ∙ Organic
Awards & Reviews
94pts – Jeni Port, published 01 Aug 2020 (Halliday Wine Companion)
Fine bead with good yeasty complexity and flavour . Time on lees has certainly provided a delicate but noticeable ouch of savoury autolysis too, which all adds up to some mighty fine drinking. Aromas of acacia, cherry and dried cranberry with watermelon inflection throughout. The palate has excellent layering of flavour and texture with poached quince, spiced, apple, shortbread, stone fruits and tart cranberries. Long and brisk. Cork 12.5% alc. Jeni Port
Wine Details
Being 100% Pinot Noir, this wine shows floral notes and red berry characteristics, balanced by both the mouth-watering acidity and subtle tannins. The incredible structure and length are achieved by the Traditional Method wine making, that Steve Lubiana follows for all of his sparkling wines.
Enough fruit & sweetness to entice but with a lovely dry finish to refresh the palate. There is no mistaking the effect Pinot Noir fruit has on this wine in the absence of Chardonnay. It's rich yet delicate and impresses with its refined hedonistic aromas and explosive, layered personalities.
A wonderful food wine with a luscious salmon pink hue, perfect for all celebrations.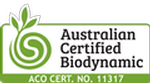 Variety: 100% Pinot Noir
Vineyard: Derwent Valley
Vineyard Management: Certified Biodynamic
Geology: Mix of terroirs, grey gravelly loams over clay and red loam over gravel
Cellaring 5-10 years