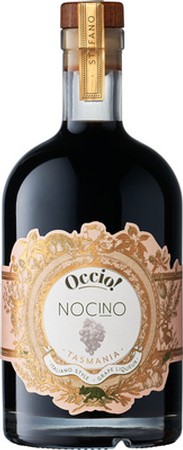 Occio! Nocino 200ml
Unique walnut liqueur
Every Italian family makes their own version of this special green walnut liqueur. It has ancient roots, and apparently the druids used it to commune with goblins, elves and goddesses, among others... people liked this potion so much that when Christianity came to Rome, the Romans wrote a tradition into their scripture to ensure the continued production and consumption of this delicious drink, and it became associated with St John the Baptist.
According to tradition, Italian nocino requires an odd number of barefoot virgins to hand-gather soft, green, dew-laden walnuts during the night of San Giovanni (which, funnily enough, is also St John the Baptist Day, or June 24), which were then dried.
We make ours according to Steve's family recipe, which may or many not include the work of barefoot virgins, but does include steeping the green walnuts for 12 months, and excluding plastic and metal from production according to tradition.
The result is a uniquely sweet, nutty and spicy, Christmas cake-like liqueur with rounded notes of clove and cassis, perfect as a warming digestivo. Hell, have it over ice cream or in your after dinner espresso, and see if you start talking to elves and goddesses.
Only 272 bottles made, using our 2019 vintage of southern Tasmanian walnuts.
17.3% alc/vol