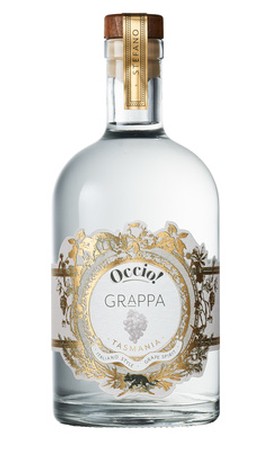 Occio! Grappa 500ml
An elegant aperitivo
A smooth and fragrant meal accompaniment and digestive, this traditional Italian-style Grappa was made with our Reserve Pinot Gris and grape marc (pressed skins and seeds). Appearance is like bright, clear water. The nose is pure and heady but not spirity or saturated with the sensation of breathlessness. Aromatic, sweet, soft palate combining talc, musk and freshly pressed grape skins. It leaves a warming impression with a traditional, slightly astringent, cleansing aspect on the finish.
Distilled onsite in an Arnold Holstein copper-pot still.
Only 171 bottles, with the base from our 2018 Pinot Gris harvest. Bottled 2019.
45.5% alc/vol