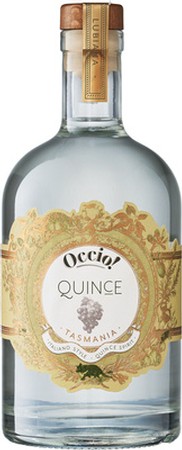 Occio! Quince 500ml
Homegrown quince grappa
Our quince grappa is an elegant after dinner digestivo, clear in the glass with a slight gold tinge. The nose is a velvet sledgehammer of Turkish delight, rose, musk and deep, stocky perfume all wrapped up in a fluttering citrus veil.
The palate is opulent and spicy with a wedge of quince essence that is passionate and lingering, finishing with delicate, assured tannins.
Distilled onsite in an Arnold Holstein copper-pot still.
Only 214 bottles made, using our 2018 quince harvest. Bottled 2018.
45.6% alc/vol